Be a part of one of the nation's fastest-growing laundry chains. We are seeking talented, hardworking people like you to help us grow.
Check back often for updates!
Award-Winning Parent Company
Clean Laundry is powered by a 11x fastest growing company, 8x top workplace and nationally recognized best workplace.
Clean Laundry store managers are supported by our award-winning corporate team.
Monica, Corporate
Supports your growth with new lines of revenue and store features, keeps Clean Laundry rapidly growing.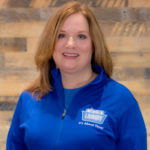 Lisa, Construction
Supports getting your store up and running with the right equipment delivered.
Scott, Operations 
Supports your in-store operations from machines to technology.
Sara, Analytics 
Supports your site with data analysis for both market and performance.
Haley, Finance
Supports you with reporting and tracking revenue.
Marissa, Marketing
Supports you and the brand online, keeping you engaged with customers.
What makes people love Clean Laundry?
Clean Laundry brings an enjoyable laundry experience to the community.
Clean Laundry laundromats are always clean and inviting with well-lit facilities, video monitoring, USB charging stations, and free wifi.
Our soft water technology cleans clothes better using less detergent; saving our customers money.
Modern high-efficiency washers remove almost all of the water from items so customers spend less time and money drying.
We're all about time. Time savings for our customers who can wash and dry their laundry in under an hour. Customers can spend the rest of their day doing what they enjoy.
What our Employees Are Saying
"What really attracted me was the opportunity to grow and develop. Everyone on the team is working hard and giving their best."
Quinton G., Utility Team Member 
"It's rewarding to have people come into the store and sincerely thank us for providing a nice, clean place for them to get their laundry done."

Phil Akin, Clean Laundry Co-Founder, Business Development
"I love seeing how much our team cares are about the customers that come to the store. They're always answering questions and doing what they can to support a great experience for guests." 

Ethan A., Clean Laundry Co-Founder, Operations Specialist 
"Our store managers take great pride in their work. They work hard to run a store that's clean and supports the needs of all the people using our stores."

Chad B., Clean Laundry President
"I have seen a store manager enjoy his work so much that he bought and now owns his own store"

Ethan A., Clean Laundry Co-Founder, Operations Specialist 
"As a store manager at Clean Laundry, you encounter a very fast pace environment, and are daily presented with different scenarios and problems to solve for customers." 

Jose M., Clean Laundry Area Manager, and now, Store Owner 
Notify me of Open Positions in my Area
If you're interested in joining our team, but don't see an opening in your area, fill out this form and we'll notify you when a job opens in your region. 
About Clean Laundry Careers
Clean Laundry is growing at a rapid pace. New stores are opening across the country while existing stores are adding new capabilities. There is a staggering amount of work constantly being juggled by the team fueling the growth of the…
Investment Opportunities
Want to invest in the fastest-growing laundromat chain in the midwest?