Why do customers love Clean Laundry?
With 24-7 security monitoring, big screen TV's, free WiFi, snacks & beverages, a local Clean Laundry in your community will surprise and delight an underserved market.
Customers love how fast they can wash and dry their clothes—a typical customer is in and out within an hour.
Why do licensees love Clean Laundry?
Minimal start-up costs
As a licensee, your initial expense is minimal, allowing you to build your customer base and turn a positive cash flow quickly. Even down the road, operating costs and overhead remain consistently low. Our proprietary store design is proven to operate at nearly one-half the utility consumption, saving you thousands of dollars a month in water, sewer, gas, and electric costs.
State-of-the-art equipment
Clean Laundry utilizes Dexter™  and Huebsch® brand washer and dryer equipment. These machines are built to last and are so advanced that you can monitor performance and maintenance needs, as well as real-time store auditing and reporting, remotely from their dashboards. The 24-hour two-way camera/audio monitoring and security systems ensure a safe and secure store, no matter what time of day. With our convenient tools, you can manage many aspects of your store remotely without having to physically be there.
A proven, profitable business model
Results from corporate-owned stores prove that positive cash flow is achievable in the early on, often in the first month. Overhead costs remain static regardless of the foot traffic in your store and 85% of every dollar you make goes directly to the bottom line. This means you can break even within months and pay off your investment in full within eight years.
Whether you want to own and operate your own territory, or simply invest in the development of future stores, Clean Laundry offers opportunities that provide freedom in your work-life balance to best suit your needs and goals.
Do you have an entrepreneurial mindset and want to be involved in the day-to-day operations, making decisions and keeping track of financials? Then the active investment is best for you. To be an active investor, you must be the majority owner of a store or store(s). Choose to invest in one store or multiple stores.
Are you looking to invest in a low-risk, proven concept and want to leave the operations and day-to-day work to us? Then the passive investment option is best for you. You could be the full or majority owner of an entire territory, or partner with us to enter one of our target territories.
Complete your investor profile and a Clean Laundry representative will contact you.
Cost Estimates
So, what does it take to be part of the Clean Laundry team? Financial requirements vary depending on the investment type you choose and the exact details of the location(s) and store(s). The upfront license fees cover all costs related to location scouting, demographic research, lease negotiations, design & build management, and other administrative tasks related to picking the perfect location. We help our investors get access to exclusive financing on a majority of the investment.
Financing is easy and readily available! Inquire with a Clean Laundry representative today to learn more.
| | |
| --- | --- |
| License & consulting fee | $35,000 |
| Construction & other costs | $165,000 |
| Equipment costs | $550,000 |
| Royalties | 5% monthly |
| Average cash needed to start operating | $200,000* |
| Average total investment | $750,000 |
| Experience: | Previous license or operations experience preferred but not required |
| Average Unit Size: | 2,200–3,000 sq. ft. |
---
Numbers calculated are based on average unit size of 2,200-3,000 sq. ft.
*Assumes financing obtained for equipment only.
Site selection is our special sauce.
After countless research hours, we've created a proprietary formula for identifying locations in the United States that hold the most growth potential for new store sites. We look at a number of data, including population density, average income, number of rental properties, and real estate costs. We are continually identifying preferred high-performing locations across the United States, which we rapidly move towards capitalizing on. Talk to a representative today to learn more.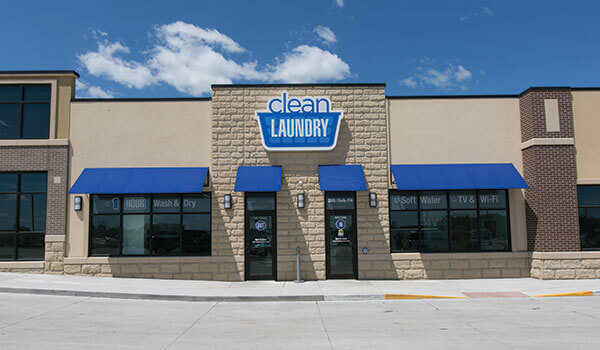 store #1
Waterloo, IA
Opened May 2014
store #2
Waterloo, IA
Opened September 2015
store #3
Cedar Rapids, IA
Opened October 2017
store #4
Marion, IA
Opened August 2018
store #5
Kissimme, FL
Opened January 2019
store #6
St. Anthony, MN
Opened March 2019
store #7
Cedar Rapids, IA
Opened May 2019
store #8
Iowa City, IA
Opened July 2019
store #9
Des Moines, IA
Opened May 2019
store #10
Cedar Rapids, IA
Opened August 2019
store #11
Liberty Township, MO
Opened October 2019
store #12
Cedar Rapids, IA
Opened January 2020
store #13
Kissimmee, FL
Opened November 2020
store #14
Des Moines, IA
Opened January 2020
store #15
Madison, WI
Opened May 2020
store #16
Orlando, FL
Opened May 2020
store #17
Phoenix, AZ
Opened October 2020
store #18
Austin, TX
Opened February 2021
store #19
Austin, TX
Opened February 2021
store #20
Phoenix, AZ
Opened March 2021
store #21
Milwaukee, WI
Opened March 2021
store #22
Toledo, OH
Opening August 2021
store #23
Ottumwa, IA
Opened March 2021
Clean Laundry runs efficiently and the steps to getting your store up and running are no exception. With our simple process, you can see your dream come to life in no time.
Are you ready to learn more about a Clean Laundry investment? Please fill out this short form and we'll contact you soon!