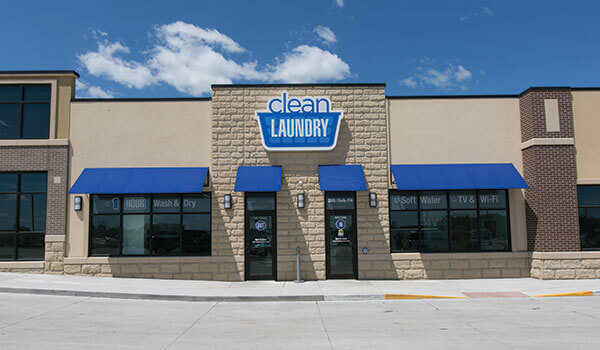 Our Promise
Clean Laundry is a simple idea. If you go to a place to get your clothes cleaned, it should be clean. It should be fast, comfortable, and do the best job ever washing and drying your clothes. It should be a pleasant, comfortable place that's safe, secure, and that provides great value.
We then added some additional requirements to our list. We wanted to use Iowa-made and we wanted a "Green" store that reduced the use of water, gas, and electricity compared to older, less efficient facilities.
What we ended up with is the new Clean Laundry, and It's About Time!
You'll be the first to know when we have flash sales, free wash, or dry promotions.
 

 Safe
24/7 video surveillance

Bright LED lighting

Many locations have attendants on duty
   

Efficient
Wash & dry in less than an hour

Soft water = cleaner clothes with less detergent

Huge laundry machines do up to 9 loads at once

"Green" stores with energy-saving LEDs
Modern
State-of-the-art washers and dryers

Fresh and bright interior to enjoy

HDTVs, WiFi, & USB charging stations

Secure Mobile Pay Option
    Clean
Our staff take pride in always maintaining a clean laundromat

Use our complimentary laundry carts to keep clothes off the ground

Modern seating areas in every store
Experience the Clean Laundry Difference